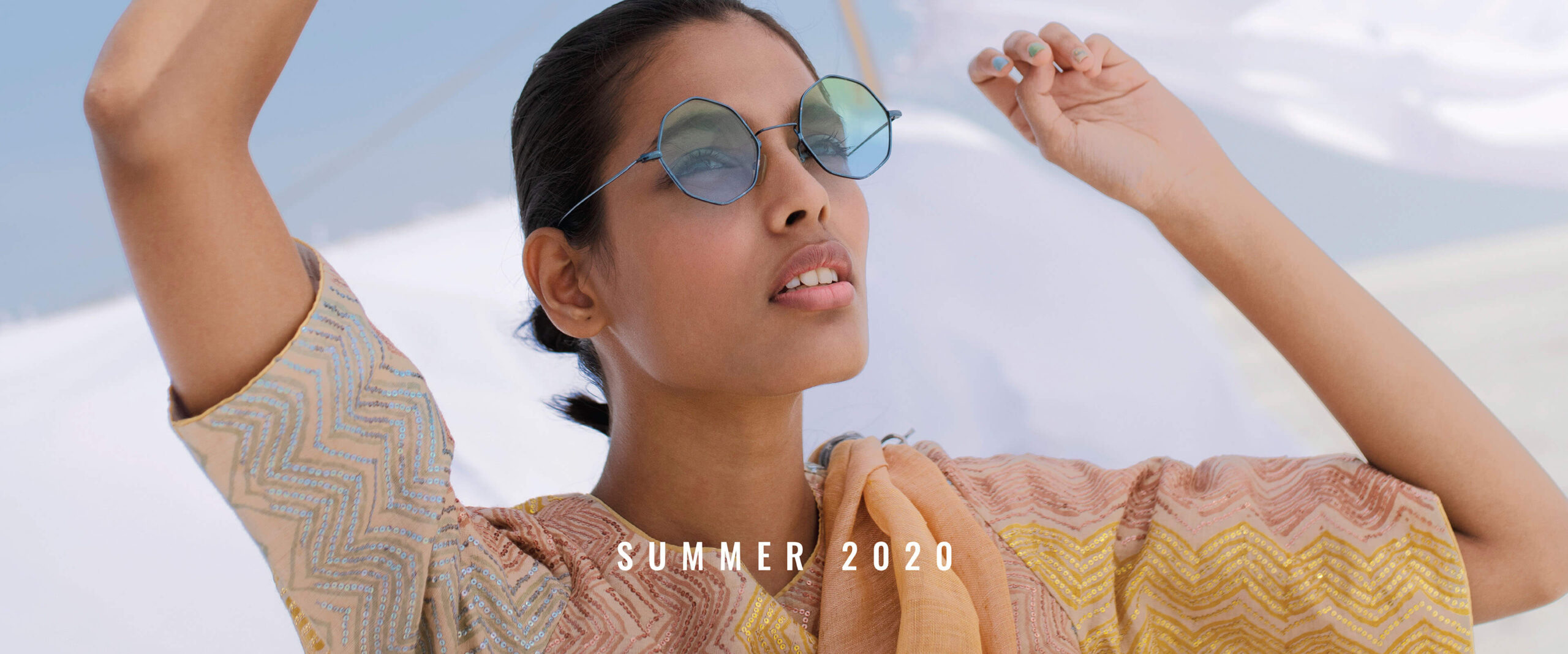 What do you think of when you hear the word 'summer'? Do you think of those harsh kisses the sun rains down, the cool earthy consolation of a glass of water from a Matki; the sweetness as it smears across your lips biting into a slice of aam, do you flashback to memories just out of reach filled with colour, laughter, and conversations?.
To Anavila Misra whose handwoven sarees are a summer staple, summer is in the stains left after peeling a juicy pomegranate. It is the slow comfort of time spent with loved ones, unraveling from the daily grind. Summer, to her, is a feeling.
Anavila's Summer 2020 collection encapsulates an ideology, infusing the feeling of summer with a simple question- what makes a garment a statement piece? The answer is scattered through this collection. You will see it is in the intricate details of a handwoven floral jamdani in which the floral jaals are meticulously woven through the saree- a familiar romance in hues of haldi, anaar, and chandan, each delicately woven with florals. You'll see it in the vibrant prints of each hand block printed blouse conceived to elevate a simple sari. It is in the Khatwa embroidery that skips and twirls across the fabric, and in sequins that wink at you under the watch of a bemused sun. What you experience in Anavila's summer 2020 is the essence of those languid summer afternoons and social summer nights. The collection bursts into life in a splash of colours inspired by flowers and fruits in season- peaches, rose apples, cardamom, Amalfi lemons, and periwinkle. Vibrant hand block prints, sequins, and motifs in Khatwa embroideries draw you closer to summers past and present, sitting in the verandah under a creeky fan.